At Summer League Swimming, we love swimming! We want to help you provide a safer, fun environment so more children and adults can fall in love with the sport, too.
At many levels, swimming can be an intimidating sport to outsiders – high-stress, high-commitment, high-cost. When swimmers participate in your local summer swim team, it is the perfect introduction for families who want to get to know the sport before jumping all the way into the deep end.
SLS is focused on making sure that you have the tools you need to make that experience the best one ever! Our goal is to enable you to introduce children from the ages of 5-18 to the sport of competitive swimming by providing fun, safer, and healthier league environments.  Local summer swim leagues provide enriching experiences to the children and parents, both on the deck and throughout their lives.
When you have Summer League Swimming in your lane, all you have to do to create great experiences is…JUST ADD WATER!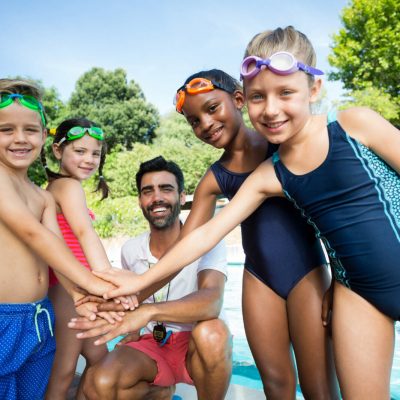 SLS is dedicated to providing quality resources to local teams, leagues, and coaches so the swimmers-and everyone from the volunteers to the parents have the best experience possible. We help you provide a safer, fun environment, so children and parents can develop a lifelong love for the sport of swimming-especially summer league swimming!